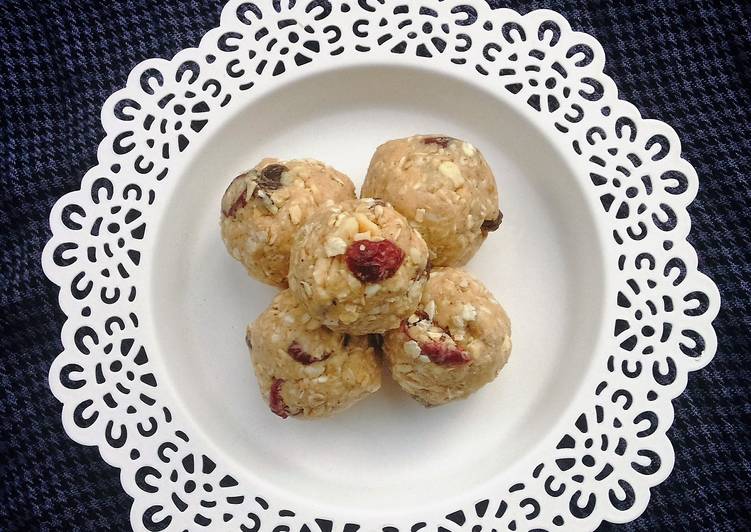 Oatmeal Cookie Energy Bites
My family is such a snack crazy family. If you come over to our house in the weekend, I am usually in the kitchen making snacks on a Saturday afternoon ... My daughter is a perfect representation of her dad and I ... she LOVES snacks ... In this day and age its so easy to waltz into a supermarket and grab treats from the snack aisle, but we all know it's not necessarily healthy. So being a responsible adult and mum, I do take the time to think about what to make for snacks and energy bites are a result of that.
Energy bites have been a craze the last few years. It's been couple of years now since I shared the No Bake Energy Bites recipe (Click here ...). The recipe that I am sharing in this post has a lot more ingredients and it's a great combination of nuts and dry fruits and is just a great little treat. It's perfect for those 3pm pick me up moments while you are at work!
Now to all my friends, family and readers in India; before you say it's a bit hard to find these nuts and dry fruits, I would like to introduce you to an amazing online store called Place of Origin. It was only recently I was introduced to this site and being an online shopper (referring to food and not clothes here hahha....) I fell in love with what they had on stock ... Check out this pic ... the pictures are just so yummilicious ....
I can't wait to shop here ... I'd be sitting right here in New Zealand and ordering stuff to send to my friends and relatives in India ... how cool is that !!!
Alright ...
Add Photo

Next grab a big bowl, and add all the dry ingredients one by one: Ground nuts, the oats, raisins and cranberries, cinnamon and nutmeg. I LOVE cranberries, so I decided to go with a mix of raisins and cranberries, you can just use raisins if you can't find cranberries or vice versa. Definitely make sure you use old fashioned oats and not instant oats :)
Add Step