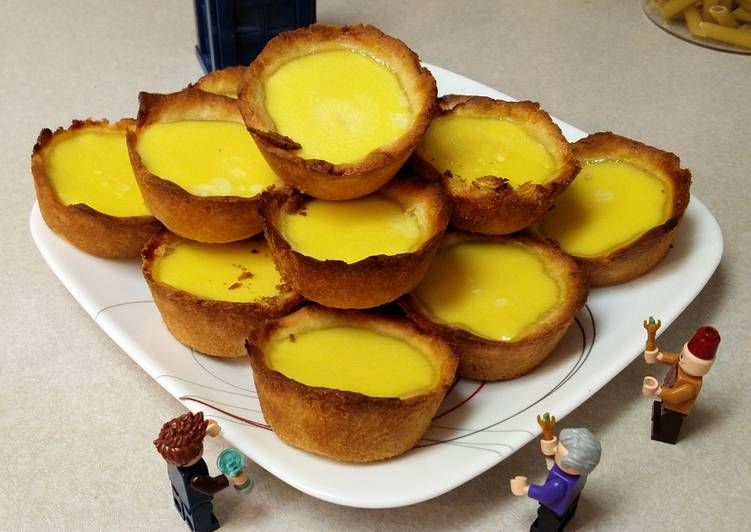 Hong Kong Style Egg Tarts
This dish was created for the subreddit, /r/52weeksofcooking, where the theme was "East Asian" and my secondary theme was "Sweet or Savory Tarts". I am going to start with the fact that I am not particularly fond of baking. Also, I do not think I have ever made a tart bofore. Now that those two things are out of the way, I'm going to say that these were really good. So good that you question how bad they are for you but then you decide to ignore that. I am not sure why I even questioned it since these are basically eggs and sugar. How could you go wrong? The crust is basically a sugar cookie and the custard isn't very sweet but fits very well. I decided to use my food processor's dough attachment to make these because I have never used it before and it made it incredibly easy to make. I could see myself making these again.
The sugar in these can be adjusted as you see fit.
I did not have tart molds so I used a muffin tin. If using a tart mold, I would adjust the temperature to a higher temperature.
These went really well with some sliced strawberries on top even though they are not pictured.