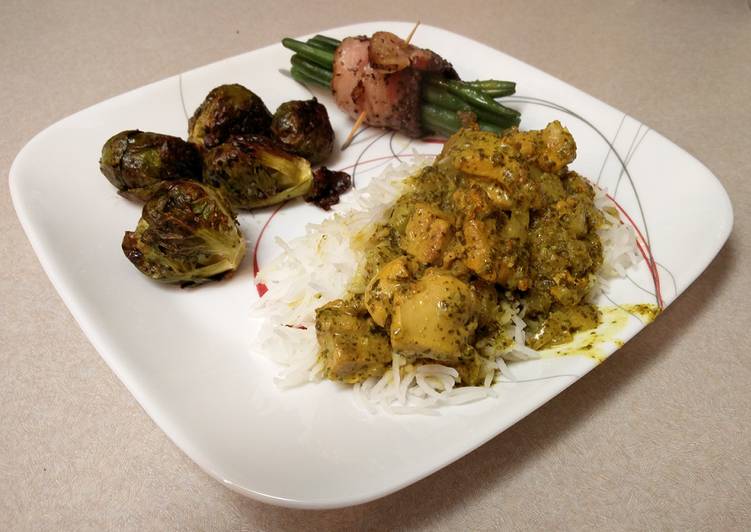 Green Chicken Masala
This dish was prepared for the subreddit, /r/52weeksofcooking, where the theme was "fat" and my second theme was "inspired by a colour". Obviously the colour I chose was green. I have made masala before but never green masala so I was very intrigued. This came out really well and made my entire place smell really good. If you want a hotter or milder dish, you can adjust the amount of peppers to see fit. The way this recipe was written, comes out fairly hot but I some times like my meals to fight back some times.
A** Blood is a hot chili powder that I make out of ghost chilis but any hot chili powder or hot sauce would work.