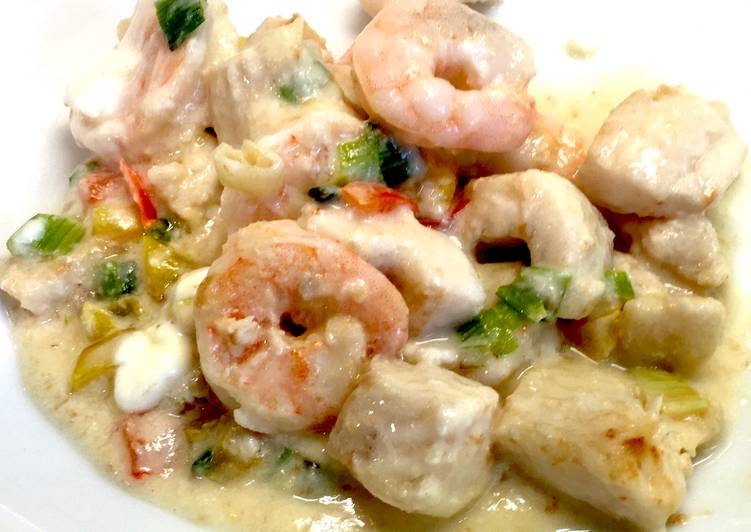 Shrimp and White Fish Pot-Pourri
There are too many ingredients for this to be a Six2go meal but it really is just as easy and just as quick. It makes a great high protein meal on its own or you can serve it with rice for an Over5days meal.
There are 250 calories per serving and with long grain rice (62.5 g / 2¼ oz.) you need to add another 250 calories.
Alone it Counts as an Pro2days recipe on the Pro52diet.