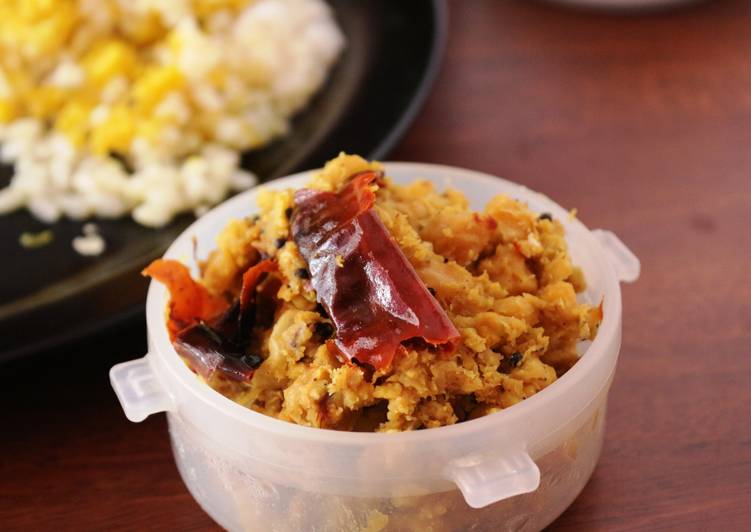 Chana-Chena hotchpotch (Chickpeas and Yam mash with grated coconut)
That's quite a weird name- chana in hindi. chena in malayalam and hotchpotch in english. It's all about being crazy and cooking, they make sense together though. We tried this first when we had a little yam leftover, inspired by kerala koottu curry and it turned out quite yum.A rustic south indian dish. While being easy-lazy, it's a tasty -healthy recipe too.Taste the yumminess of leftover magic.
Prepare the seasoning - First heat the oil and splutter the mustard and cumin seeds. Once they crackle, add in curry leaves, dried red chillies, garlic and shallots and saute till golden brown. Then add the spice powders-red chilli,turmeric,hing and salt and saute. Then goes in the grated coconut and saute it well till it gets to the golden brown color.

Make sure the yam is cooked and check for the flavors. Add any salt if required and if you find it less spicy add in a little pepper powder. If you find it too spicy, just add a little sugar to balance it out. If any water is left, dry it off with keeping the lid open and serve hot. Goes great as a side for rice.
Add Step