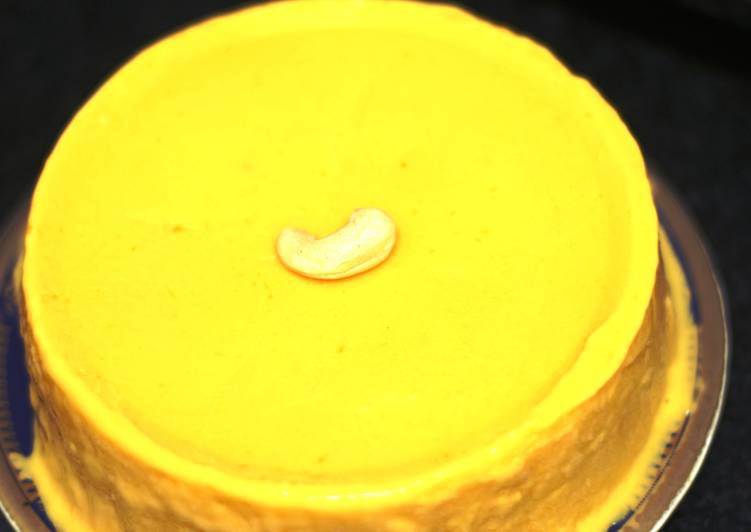 Alphonso never cheats-An Amateur Recipe to Mango Panna Cotta
Alphonso is sensuous and an alphonso panna cotta is more than what you could ask for. You gotta try this every mango season. This is an amateur recipe- even if the recipe cheats you, alphonso wont. How much ever you mess it up, it will still taste yum-that's the magic of mangoes.
Boil milk and dissolve the sugar in. Lower the flame and add the liquid made out of agar agar and the cream goes in too. Mix everything up well. You may add an optional ingredient, vanilla extract or essence, if you like the flavor. Keep this aside and let it cool down. Mix in the mango puree and mix thoroughly.
Add Step