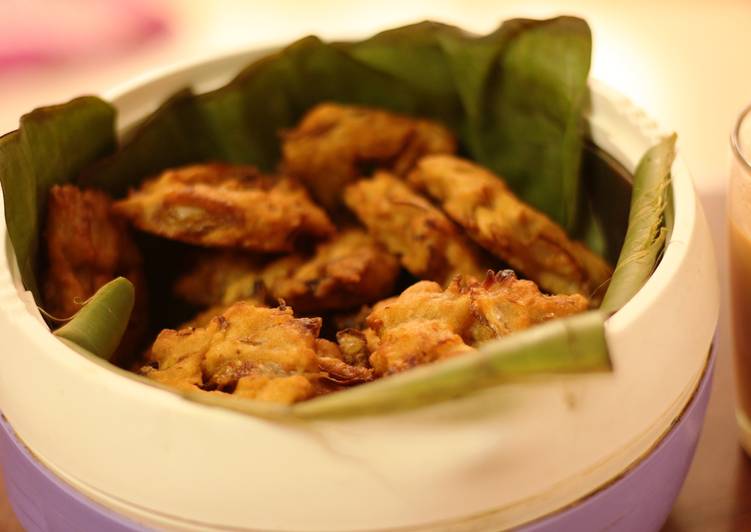 Ulli Vada Awesomeness -Simplest home recipe to the roadside favorite onion vada
If you ever happen to see a street side tea shop selling ulli vadas in kerala, make sure to stop the car and relish the heavenliness. You will never want to eat those vadas served out of Indian Railways Pantry after having experienced this. I surely can't match the taste of roadside magic, but its an easy home recipe which you will love. Perfect in monsoons, with a cup of chai - the pleasure of living !
Chop the onion, green chilli and curry leaves and add in the flour with some salt. Add enough water and mix it all together to a paste like consistency. Maida will be definitely closer to the street style recipe (thattukada taste), but I have used wheat flour/atta in this recipe and it's still yum. You can use half maida-half atta too.

Now, rub some water onto your palm and make small ball of the mix, flatten it with your other hand and leave a small hole in the centre. Now, its ready to go into hot oil to deep fry. Cook on medium flame on both sides so that it cooks well inside out and also get the color on the outside. That's it- just eat it-hot hot!
Add Step