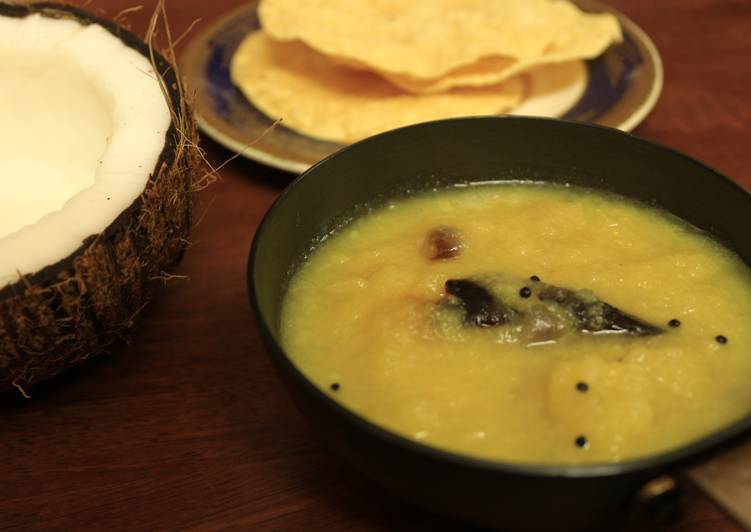 Raw Papaya Mash Curry # My Mom's Recipe
Not everyone loves to eat papaya as a fruit. I'm one among those. I prefer raw papaya to ripe papaya. But I do not have the patience to do all that chopping for an amazing papaya kerala style stir fry traditionally known as thoran. To such people comes the amazing kitchen technique- MASH :P I don't think you will find a similar recipe in google, because its my Mummy's patent which I just grabbed for free.
Add Photo

With the flame on, add the ground coconut paste and mix well. Make sure to boil off if any excess water is there. Add the seasoning too in. You just need to cook for 2 -3 minutes on low flame. Check for salt and add more if required. You can put off the flame when it begins to boil. Serve hot, perfect with rice (and some pappad if you like). Can try as a side to roti as well.
Add Step