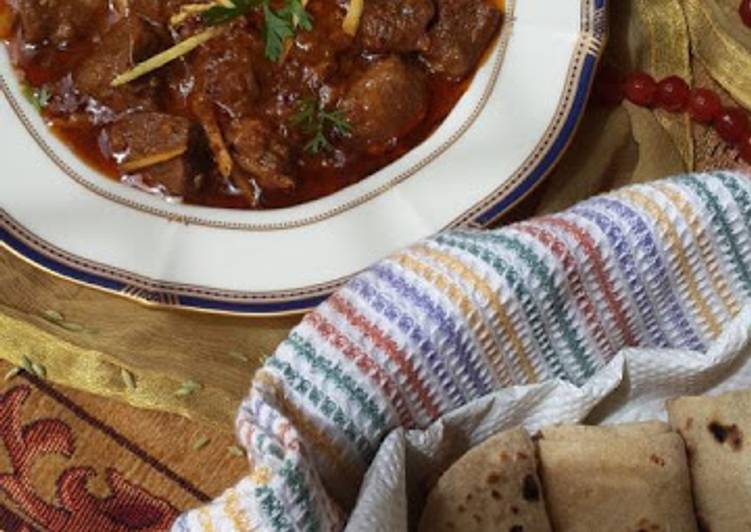 Kashmiri makhni gosht
"Makhani" comes from the word "makhan" which mean "with butter" which is mostly used in several dishes in Punjab.
In Kashmir,today many varieties of mutton is been cooked,few to mention-Yakhni,Roghan,Qabargaah and so on.
In my recipe,I have cooked mutton in Kashmiri style giving it a tinch of Punjab using blobs of butter in it,giving out a very rich,aromatic,red and buttery dish called Kashmiri Makhani Gosht.
Here's the recipe.