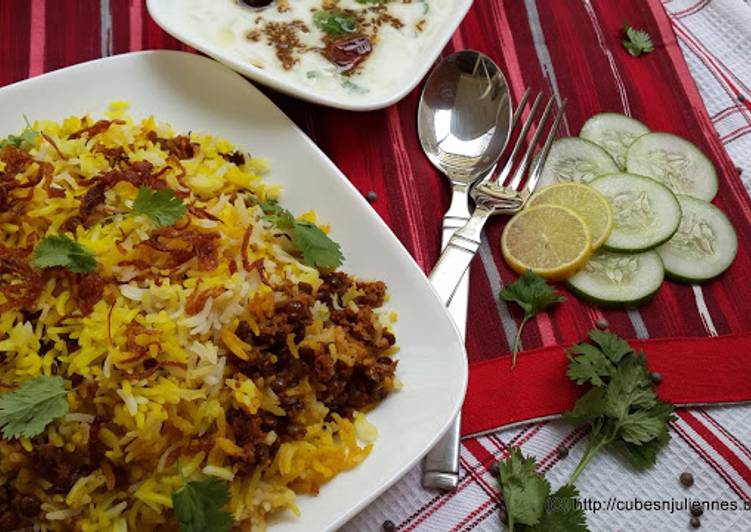 Keema masoor biryani
Keema Masoor Biryani (minced mutton – whole red lentil biryani)
Biryani is a dish prepared usually with basmati rice with spices and chicken, mutton, fishes or vegetables. The word "biryani" is derived from Persian word "BERYAN" and was invented in one of the mughal kitchen. Since then, there have been various versions of Biryanis derived from it, eg. Awadhi, Hyderabadi, Sindhi, Mumbai and so on....using Chicken, Mutton, Beef, Fish, Prawns, Vegetables and so on....This one is another version of Biryani which has Lentil and Keema as key ingredients.