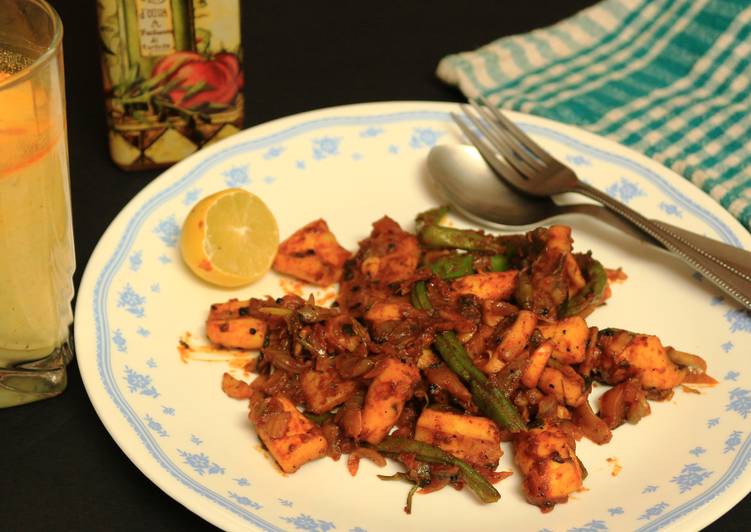 Squid cubes and beans stir fry in kerala spicy-roast coating
Here's my humble endeavor with the popular squid stir fry trying to blend in the spice mix of traditional kerala roast recipe. This one is spicilious ( new word connoted just now) though the stir fry is supposedly quite bland. Enjoy as an appetizer or as a side to roti or rice too.
In a pan, heat the coconut oil, splutter the mustard and cumin seeds with curry leaves. Then keep on adding -going in first is ginger-garlic, and saute. Then goes in onions, saute them till color fades. Then, add in all the spices-saute well on low flame. Add in the tomatoes and coriander leaves, saute again. Now,add some water and bring it to boil.

Add the stir fried squid and beans into the curry mix and cook for 2-3 minutes with the lid closed. Adjust for any salt and pepper if required and a sprinkle of sugar. Boil off all the excess water with lid open, splash a little more oil if you don't mind to get a slight 'beginning to char' effect. Finish off with dash of lime and serve hot.
Add Step