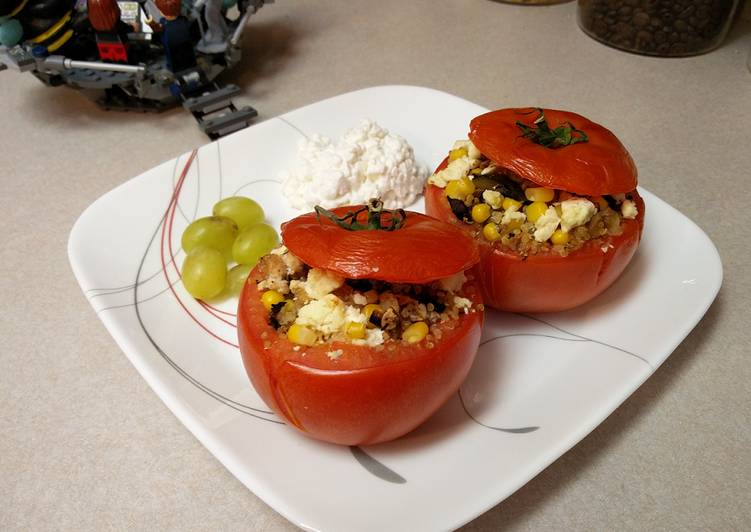 Diablo Health Globes (Quinoa Stuffed Tomatoes)
This dish was prepared for the subreddit, /r/52weeksofcooking, where the theme was "Inspired by Video Games" and my second theme was "corn". When I first saw this theme, I immediately went to the tried and true of Italian food for Mario or many stews for Skyrim but recently I started playing Diablo 3 again and I remembered all of the health globes that I would pick up. If I was going to make health globes, then I should probably make them... healthy... Well that's boring but I tried anyway. Then my love for quinoa came back running after not cooking with it for a while and BOOM! Delicious health globes were created. These tasted extremely good and while they might not look like much they are incredibly filling without making you regret what you ate.
My store had this jalapeno feta cheese and I can't suggest it enough but normal feta would do just nicely.
I find that store bought ground turkey can be fairly dry so usually I buy a mix of breasts and thighs, cut up into pieces, freeze for about 10 - 20 minutes, and then grind up in a food processor.