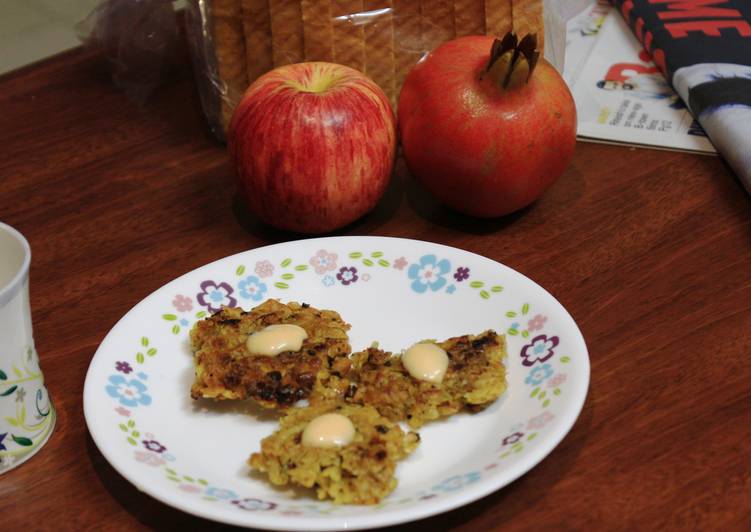 Tapioca Hash Browns with an Indian touch
Tapioca is a much loved food by the Kerala homes and it is a staple and the source of energy for the labor class. I experimented with the traditional tapioca to give it a fashionable makeover. Google won't give you a tapioca hash brown recipe, because I don't think it even exists. This was definitely some crazy creativity that dawned on my silly mind one fine day- and we just went for it. And guess what ? It works ! Do try this out -in your breakfast or even as a snack or a starter. I have given a desi funk to this fusion food, which I so love to do :) If you may so please, feel free to alter the flavoring with masalas of your choice, however keeping it light.
Now in a skillet, toss a dollop of butter and saute the tapioca shreds with the masalas to flavor (check the ingredients session). Don't add too much- keep the flavoring light. You can make a hole in middle, pour very little water,cover it up and cook with closed lid on low flame for a while so that it cooks well and fast. (Tip: If the masals are tasting too strong, some sugar sprinkles can balance it right).Once cooked, put off the flame and let it cool. You can refrigerate it for half...

Shape it using your palm into not too thick, small rectangles. Pan fry in hot oil and make it brown and crispy on both sides. (You can try deep fry with some corn flour coating -it will give the fast food joint style hash browns). Dry out excess oil in a paper towel and serve hot with any dip of your choice. I used a very simple dip here- just some mayo mixed with tomato chilli sauce-it can't go wrong.
Add Step