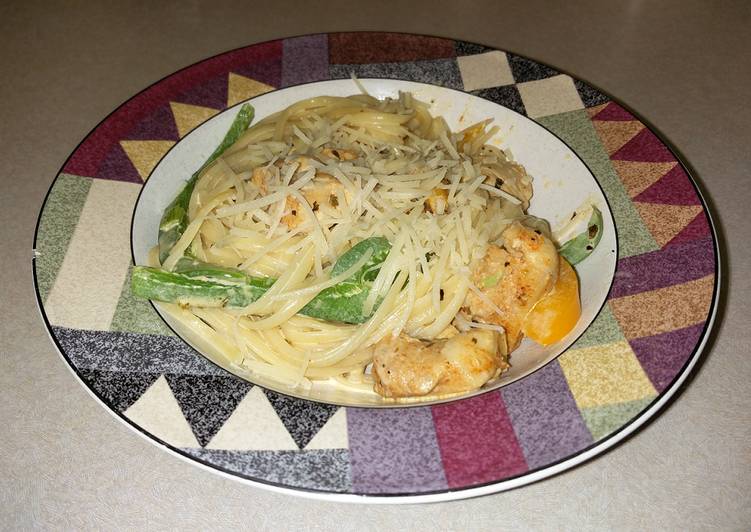 Cajun Chicken Pasta
This dish was created for the subreddit, /r/52weeksofcooking, where the theme was "Cajun" and my second theme was "turn something boring into something great". Mixing these two themes was fairly easy. I took a normal chicken pasta and let the chicken marinate for a short time in some cajun spice and the result was a mildly hot, easy, pasta dish that I would definitely make again. I think next time I might use a bit less noodles and break them up to make it easy to get all of the veggies, chicken, and pasta into one bite. Also, I would reserve some of the starchy water to help break apart the noodles.
The Cajun Seasoning makes a bit more than needed so you could adjust as you see fit or just add it for more flavour.
A** Blood is a hot chili powder made from ghost chilies that I make but you could use any hot pepper that you see fit.