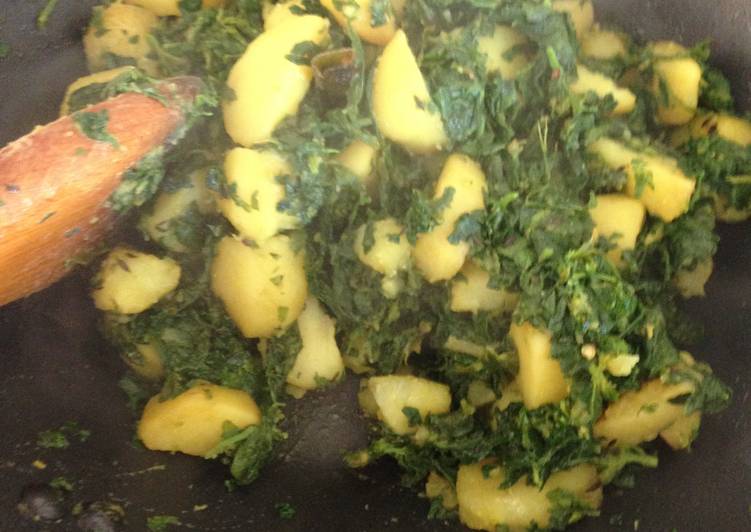 Aloo Methi
Aloo Methi is a north Indian dish made of Fenugreek leaves. Cooking the Fenugreek leaves leave they exhibit strongly aromatic and pungent flavor. It has a delicious nutty taste. It has a lot of flavor and bitterness combined with the earthy flavor and taste of potatoes. It is less spiced and a dry vegetable dish.
Fenugreek leaves have been known for its health benefits. It is not only very nutritious. Traditionally, Fenugreek have been found use to cure digestive problems, and to improve breast milk secretion in the nursing mothers. It is also rich in many vital vitamins that are essential nutrients for optimum health, including thiamin, pyridoxine (vitamin B6), folic acid, riboflavin, niacin, vitamin A, and vitamin-C.
Aloo methi can be served with parathas, rotis or rice-dal combo.
My absolute favorite!