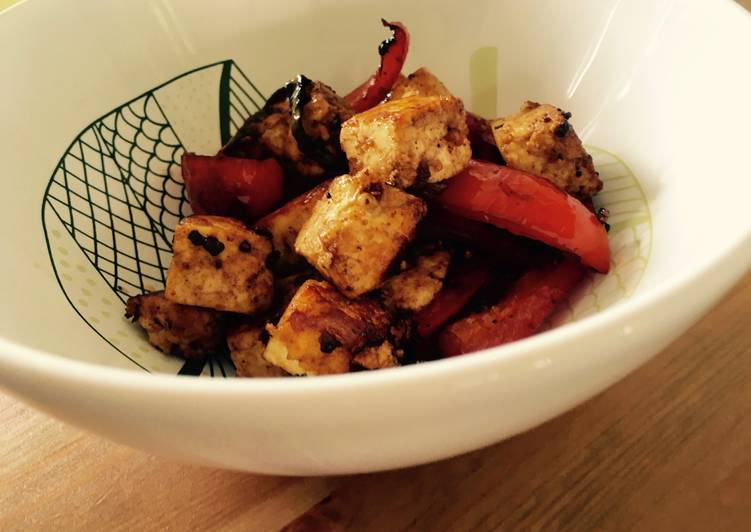 Chili paneer (dry)
This is a really easy recipe for making chili paneer dry.
This is my version of making this famous indo-chinese recipe and is the dry recipe for chili paneer. For making the gravy version of chili paneer please check my other recipe which I posted. I used home made paneer to make the this recipe, but you can also use good quality store bought paneer.
I made this without corn flour/ corn starch or schezuan pepper. Of course if you prefer going by a more traditional recipe with more ingredients, you can.
Dry chilli paneer can be served with jeera rice, vegetable fried riche or with chapatis. As an alternative, serve as starter snack or even roll them in chapatis and make a chili paneer wrap.