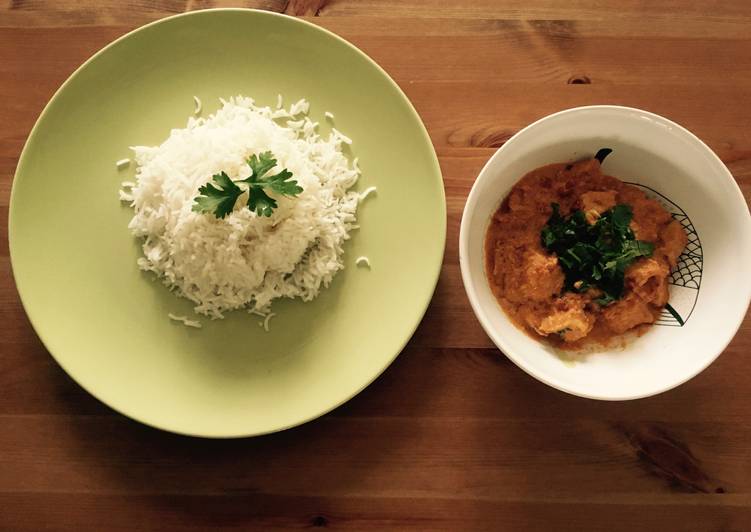 Chicken tikka masala
If there's one dish guaranteed to be on every Indian restaurant menu, it's chicken tikka masala, which is composed of grilled chunks of chicken marinated in yogurt and spices in a creamy tomato cream sauce.
This tikka masala recipe is just like a restaurant quality meal (this version is with cream – I prefer the thicker version but I guess if you like to have it low fat make without). I yet recommend using cream as the sauce gets its full consistency). This recipe is perfect for a weekend dinner!
Before you get started, prepare a mix of Garam Masala mix as listed below. If you have less time you can use a canned tin of tomatoes. This will save you up to 30 minutes of your time...
This is an medium-easy recipe for Chicken Tikka Masala - serve with rice or naan bread. It's incredibly delicious!