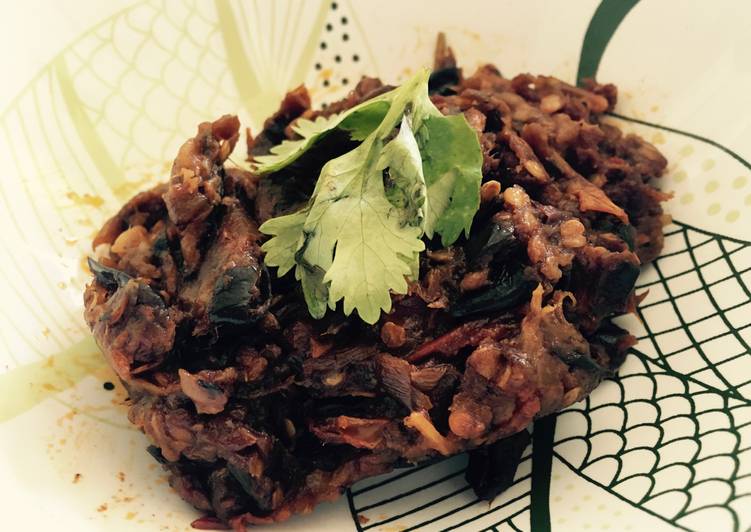 Baingan Barta
This is a very simple punjabi dish without the use of many masalas and spices. The simplicity and taste of this recipe is unique. It is primarily a vegetarian dish that is prepared by mincing eggplant that is grilled over charcoal or direct fire.
In Punjab, the baingan used to be roasted in the tandoor. Thus, as a result the baingan would get infused with the distinct aromatic charcoal flavor. This is not possible nowadays as we do not have charcoal based tandoors or charcoal burners in our kitchens.
In this recipe I have roasted baingan in the oven so that it gets cooked and slightly crisp. Unfortunately it did not have its peculiar smoky flavor and taste. To get this smoky flavor, I suggest to roast the baingan on fire on an open flame.
The more slow cooked baingan is, the better it gets its flavour and smoky aroma and tastes amazing.