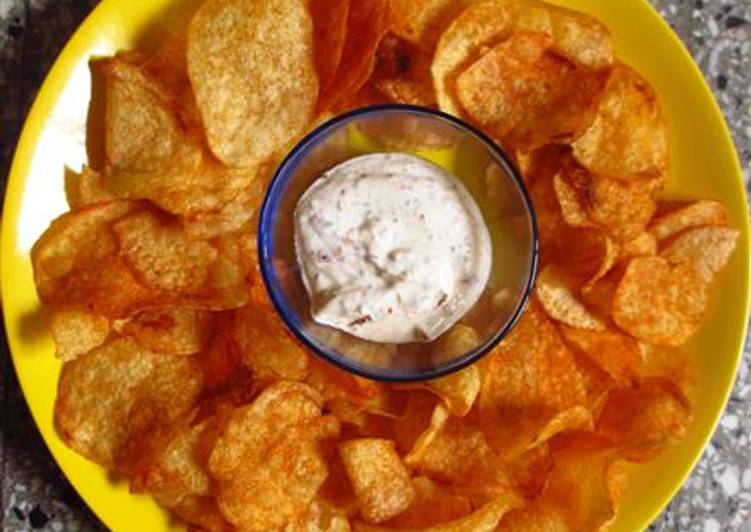 Roasted Fennel Dip
I finished a large part of the dip :) before I clicked the pic
Dips, dips and lotsa dips to my rescue in this blistering heat, crunchy spicy potato chips dipped in a delicious creamy dip with a chilled glass of lemonade always cools me down a few degrees!
Today's dip has roasted fennel which gives it a very warn earthy nutty flavour, if you like fennel seeds you will love this dip!
Here is a quick recipe:
Add Photo

Hang it till the water drains completely preferably over–night, place the bowl under the muslin cloth to collect the dripping water called whey. Do not discard the water strained from the yogurt; you can use it to knead the dough. Next morning you will get a creamy yogurt – called hung curd.
Add Step