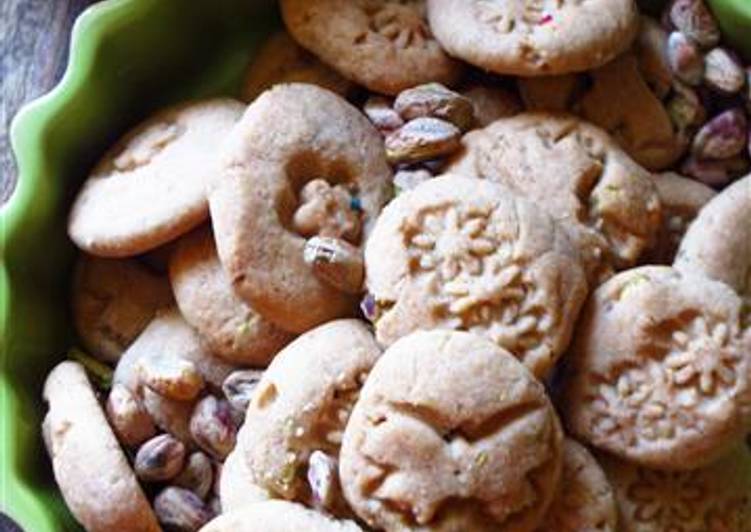 Masala-Chai and Pistachio Cookies makes tea time more interesting!
It's March already!! In a few days it will be a year for me in this Blog World, I hope to do something special for that day, but I have no idea as on date!
Well let's talk about my weekend, I had a great weekend; met an old friend after almost 4 years, we chatted hours overs cups of coffee, felt good revisiting old memories, we do plan to catch up some more before he flies off but this time over lunch or dinner so we have more time to talk!
With Saturday gone really well, Sunday was another action packed day, better half n me ran the Contours Women's Day 10K run. I ran after a gap of 3 weeks, which I tell you is not a good idea, I had body ache throughout the day and the only way to get me out of it was to bake something sweet n sugary to uplift my mood ( I know I know these are just excuses to bake n eat)
Contours Women's Day Run - 10K 3rd March 2013
I dint have to think much as Kalyani had already sent the Magic Mingle contest details across, I knew instantly what I was going to make! I had made masala-chai cookies some time back, the result was good so I knew instantly I wanted to make them again with some changes. I still had the masala-chai I had picked up from Coonoor, which made the process even more easier.
These came out just as I had thought, the masala -chair flavour was just right in the cookies and the pistachio's added the right crunch!
The tea lovers in my building(who also are guinea pigs sometimes) appreciated this new combination.These small bites made te...