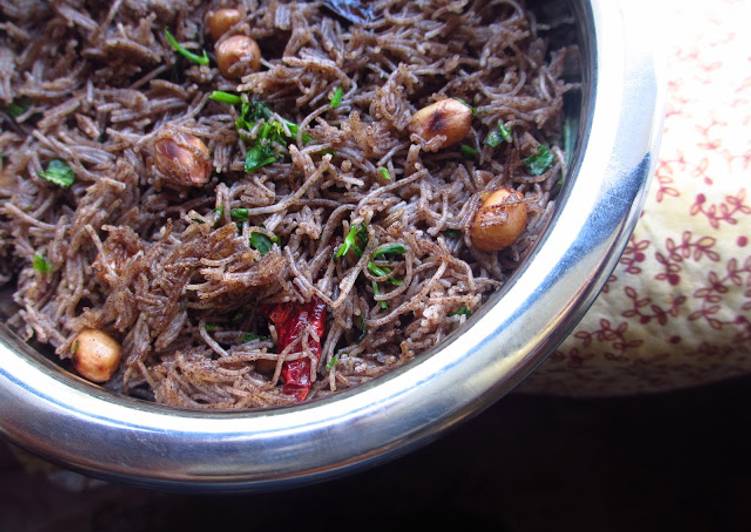 Surprises come in a small packages - Ragi Vermicelli Upma
Surprises do come in small packages, for me it came in a packet of Ragi Vermicelli which I picked up form a local store a few days ago. So far I have enjoyed vermicelli in thick milk, loaded with the sweetness of sugar, accompanied with generous amounts of nuts to add a crunch to every 'kheer' slurrrppyy bite. I have never let my–self go beyond this 'sugar high'.
So when I picked up this small package of ragi vermicelli a few days back, little did I know I will be hooked on to this for many breakfasts to come. It's one of the most hassle free breakfasts' I have had in a long time, needs very little seasoning and can easily go without any garnishes.
A simple recipe for a very filling and nutritious breakfast.