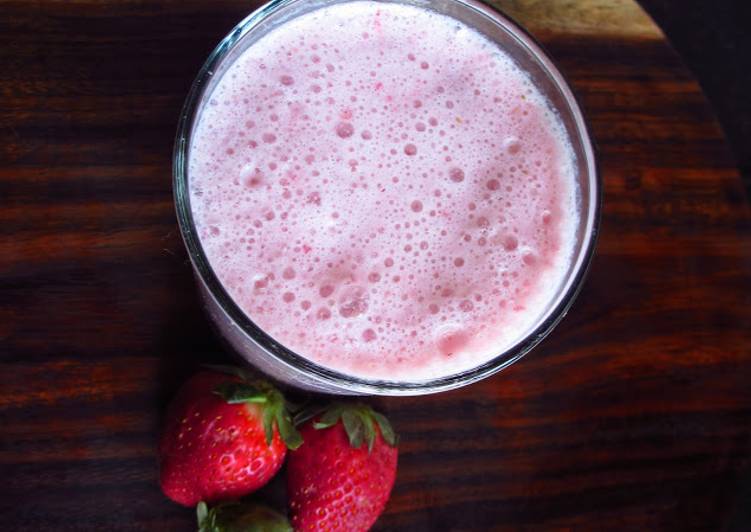 Chilled Strawberry Milkshake
4 pm is almost always tea time for me and coffee time for husband, but when Djokovic and Murray were fighting hard for each point last Sunday, running from one end to the other end of the court and sweating it out; we could feel the heat at home :)
To cool off I wanted to make something chilled, not heavy and wanted to enjoy a guilt free indulgence. So I thought of making strawberry milkshake, I had picked up 6 boxes of berries for 29 rupees each box for a local mall!! It was a steal, so I picked up almost all from the stacked berries (I know but I could not resist)
At first I wanted to make a strawberry jam, but then there was too much sugar in it.. so settled for this quick sweet sipping drink.