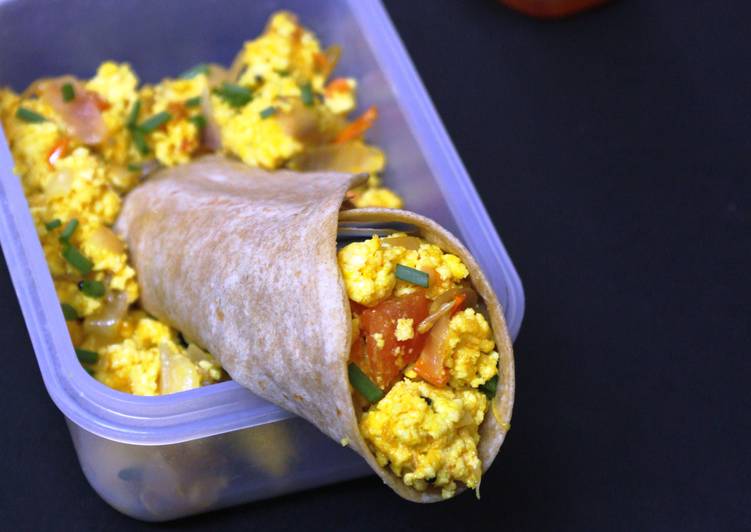 Paneer Disguise- Tiffin Roll
I happened to stay over at a PSU guest house in Talcher, Orissa a few years ago for work and I was carried away by a quite different and amazingly yummy egg burji for dinner. When the cook later revealed it was paneer, I was pleasantly surprised with this disguise because I'm not a paneer fan at all. When I started cooking , I tried to recreate that taste and all of us at home loved it. This is a super easy recipe and gets ready in no time.
Besides going well as a side to roti /rice , it is perfect for a hassle-free tiffin roll , and has become our easy escape from southern railways food for overnight train journeys.
Open and check,you can saute for another 2 minutes keeping it open. (Tip :While doing this,try and separate out if paneer chunks are formed. It is okay to have a few, but we do not want too many mushy chunks, it is better when it is soft yet powdery.) Feel free to garnish to your liking-with spring onion / coriander leaves. And its done, in just 10 minutes ! # Easylazy...
Add Step