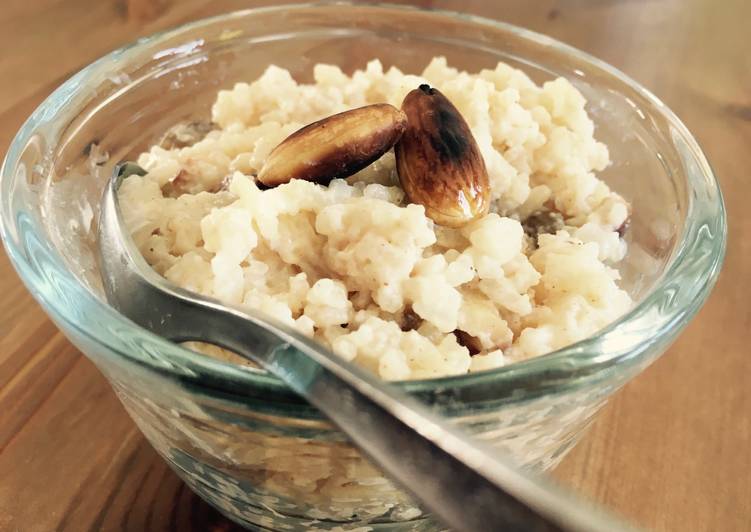 Simple Dry Fruits Kheer
Kheer/ Indian Rice Pudding, is a savory dessert with with bits of crunchy raisons and nuts.
There are different versions of making Kheer. This is a very easy recipe with cashews, almonds and vanilla essence. It is essentially like Rice Pudding with a twist. This is a really easy recipe and does not demand much cooking skills.
I will be posting other versions of making Rice Pudding, so do make sure you drop by now and then;)
To make the Kheer more flavorful you can add cardamom, saffron strands, rose water and dry fruits of your choice. It can be eaten cold or hot, as a warm breakfast on a chilly morning or as a dessert after a nice meal.