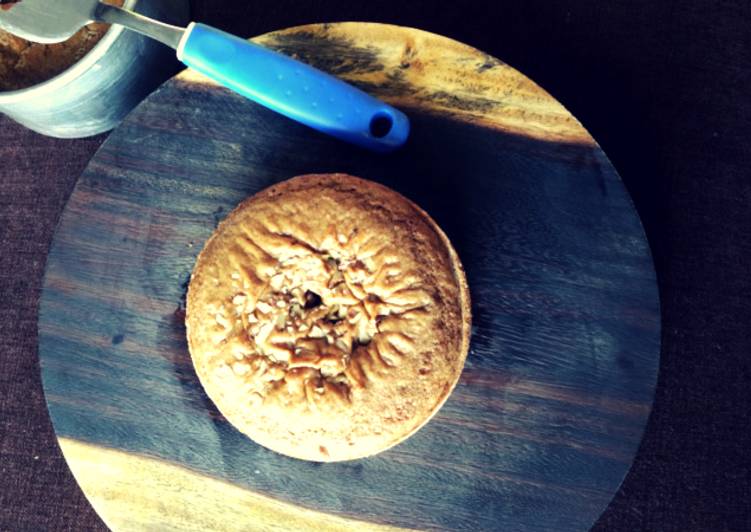 Eggless Coffee-Walnut Tea Cake
When I think of coffee-walnut cake, I go back to Pune where I grew up eating Kayani Bakery's cakes. Those soft, buttery melt-in-the-mouth cakes were our sweet treats before heading for sandwich and milk-shake to marz-o rin.
Whenever I visit Pune today, I make sure I pick up shrewsberry biscuits, chocolate-walnut cake and some kharis form Kayani :)
The coffee- walnut cake below is a simple recipe which can me made easily at home, you can substitute the maida with whole-wheat flour to make it a guilt-free evening snack for kids.
Here's the recipe...