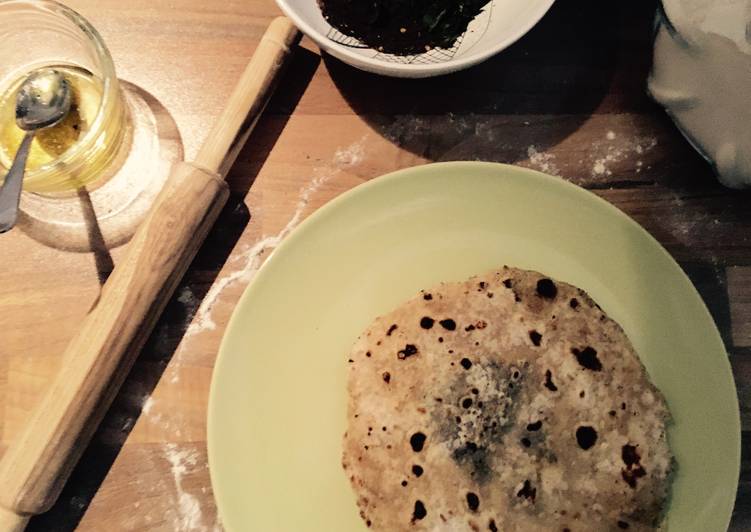 Mint Parathas
In this recipe we will use Chaat masala "a spice mix" which is used for making the Paratha. This gives a slight tangy touch to taste and enhances the mint flavor nicely.
This Pudina Paratha recipe is divided in to three steps. Firstly we will make the Chaat masala "a spice mix". We will need 1 1/2 teaspoons for the filling. Secondly we will make the filling for the Pudina paratha. As a last step, we knead the dough for Pudina paratha, roll and fill it.
Here is a good demo of how to make your homemade Chaat Masala, so that you get a uniformly-blended masala which can be stored for a long time. If you wish to have a less spicy, more tangy tasting Chaat just leave out the cayenne pepper and reduce the dosage of garam masala/for that use dried mango powder. Make sure to use the Masala up within 2-3 months of making it. Store in a glass container, in a cool and dry place. This powder-mix serves up to 3 dishes. To retain the full aroma of the Chaat Masala, you can portion small packs of foil in freezer and use when needed. This then lasts up to a year.
For more recipes with Chaat check out my other recipes of Mint Chutney, Mint Coriander Parathas and Mint Raita.
Lets begin!