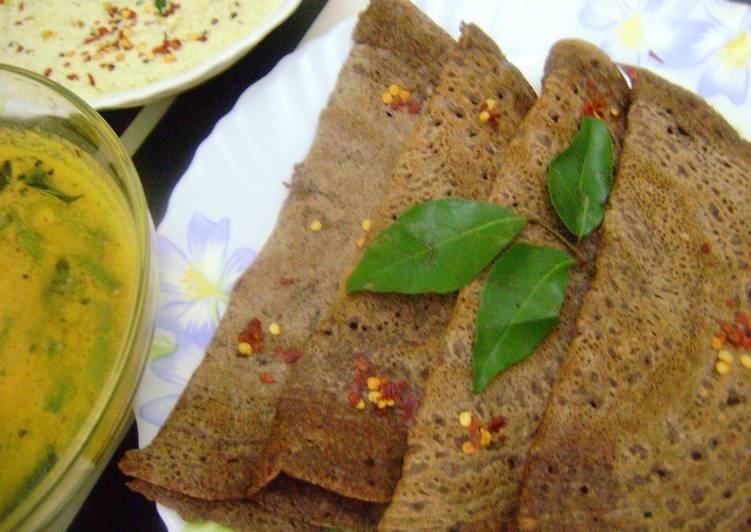 Ragi Dosa
#healthycookingwithmillets - Ragi flour in general is very healthy and is a powerhouse of essential nutrients. It contains calcium, iron and is high in fiber. It is also low in carb, gluten free and is a diabetic friendly food. So it is beneficial to incorporate it in our diet as much as possible.
In fact it is a staple breakfast diet in Karnataka, especially in the rural areas. It was considered as a poor man's diet earlier, but recently people have realised the importance of this humble grain / flour and are going out of their way to prepare various dishes out of it.
It may not be appealing to the eyes, but they can be made presentable by skilfully garnishing them while serving. Here, I have made dosa out of the ragi flour which can be relished with coconut chutney, pickles or sambar. It also goes well with any non-veg curry too.