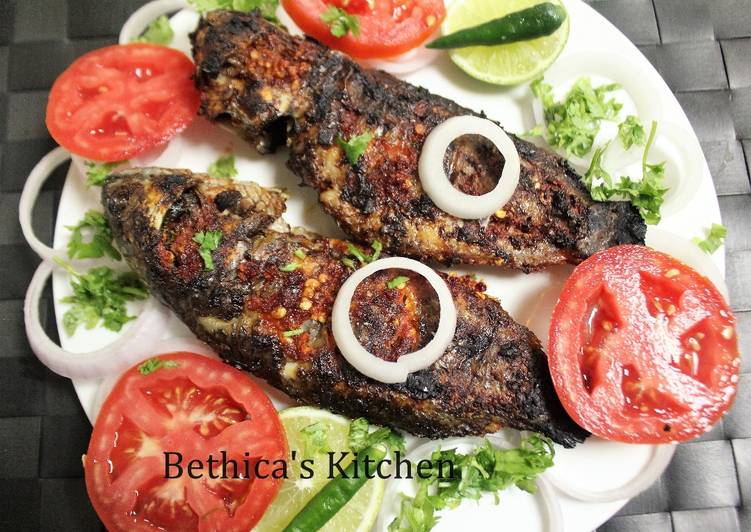 Grilled Koi Maach (Climbing Perch Fish)
#fishandseafood - All the fish lovers out there, here is an absolutely easy and an equally delicious grilled fish. I used a very simple marinade. Just some red chilies, garlic, lime juice, sugar and some dry spices. They can be served as appetizers before any meal.
If had with some salad as an accompaniment, serves as a complete meal in itself. It is a great alternative to any fried fish. In this recipe, I have used Koi (Climbing Perch) fish. But you can go in for any other variety with the same marinade.