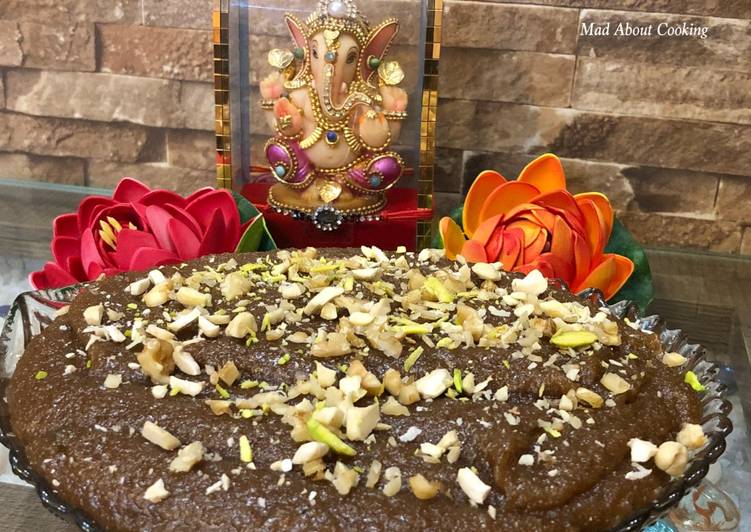 Atta Sooji Halwa (Semolina Whole Wheat Flour Pudding)
Halwa is a dessert or sweet pudding made from cereals, fruits or vegetables, ghee which gives a very nice taste and flavor to the halwa. It serves hot garnished with all chopped dry fruits like cashews, almonds, pistachios, walnuts. In India, Halwas are usually prepared for all festival occasions. Today I am sharing Atta Sooji Halwa recipe. Atta Sooji Halwa is traditional Indian dessert that is liked by everyone. It is a delicious, nutritious sweet dish prepared with aata (whole wheat flour), sooji (semolina), little ghee, brown sugar and lots of dry fruits.
Put 3 cups of water in a saucepan and boil for 2 minutes. Switch off the flame and keep it aside.
Heat ghee in a deep non-stick kadai. Roast atta or whole wheat flour and sooji or semolina till the colour turns dark on medium low flame for 5 – 10 minutes.
Now add boiled water into roasted atta sooji mixture. Mix it quickly and make sure there are no lumps.
Add brown sugar and cook on low flame, stirring continuously.
Add Step