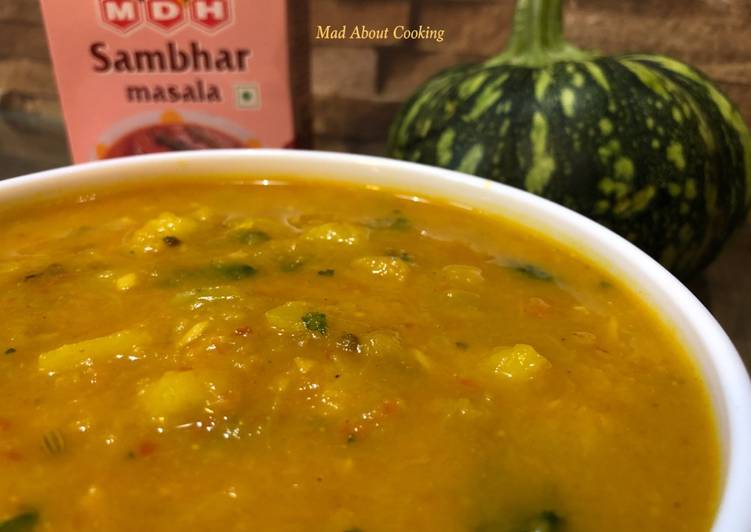 Spicy Pumpkin With Sambhar Masala – Do Try It's Yummmm
Pumpkin also is known as "Kaddu". It's rich in fiber, potassium, and vitamin C content in pumpkin all support heart health. This Pumpkin Sabzi tempered with fennel seeds, fenugreek, whole coriander and "Sambhar Masala" add amazing flavor. It goes great with pooris or plain parathas or roties.
Wash and peel Pumpkin and cut into small cubes. Put into a microwave safe bowl with 1/2 cup of water, little salt, turmeric and microwave it for 10 minutes on high power (covered). After 10 minutes take it out and keep it aside.
Heat oil in a pan and add fenugreek and allow the fenugreek to brown. Then add fennel, whole coriander and allow them to crackle.
Add Step