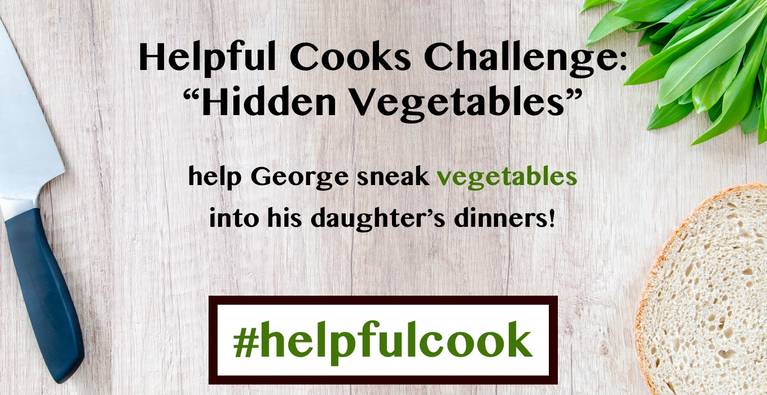 Contest
Helpful Cooks Challenge: Hidden Veg!
Join our Helpful Cooks Challenge and help George discover the best ways to sneak vegetables into his daughter's dinners! George works for Cookpad and his 2 year old daughter Naomi doesn't like to eat vegetables - specifically she hates carrots, courgettes and spinach. George is having trouble finding the right recipe that the whole family will enjoy that include lots of hidden vegetables and nutrients.
The 'Hidden Veg' challenge needs your best recipes! How do you get your kids to eat their veggies? Do you have any dishes that are healthier than your kids (or even you) realise? Any meals that are packed full of goodness but just as tasty as pizza?
If so, then we would love for you to share them in our very first Helpful Cooks Weekly Challenge! Your delicious (and surprisingly healthy!) recipes will help lots of fellow Cookpadders put a healthy meal on the table.
**the names have been changed to protect the identity of this vegetable hating child, however the story is real**
All users who have a mailing address in GB, IE, GG, JE, IM, AU may participate
Recipe contest open from 08/11/2017 until 08/19/2017
Read contest rules here