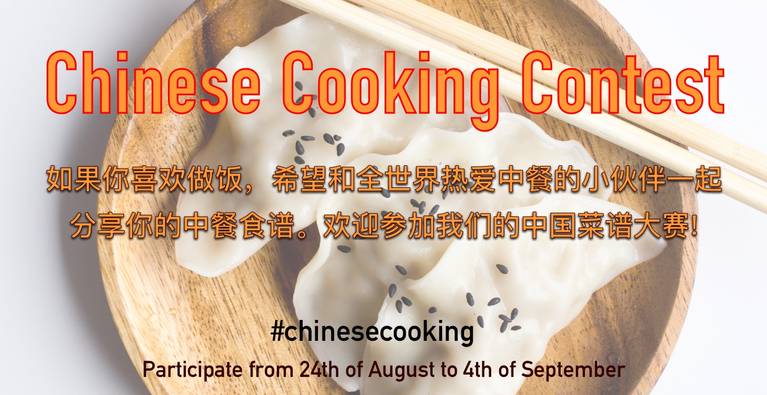 Contest
Chinese Cooking Contest
Welcome to our Chinese Cooking Contest! By posting your own recipes or trying some of the delectable dishes posted below, this is an opportunity to embrace cultural-exchange through home-cooking.
If you want to share your Chinese culture or are just a fan of Chinese cooking, open your kitchen to us by simply posting your awesome recipes here! Do you make the best chilli pork, suan la tung, salted egg congee, or sichuan green beans? Show us how!
All participants will be in the running for one of three great prizes. Everyone will also be invited to our free Chinese Contest Networking Event for food, conversation, and culture exchange (a little bit of 关系!) on September 20th at the Cookpad Office in Bristol (more details to follow)!
So get posting, get eating, and get networking 😉