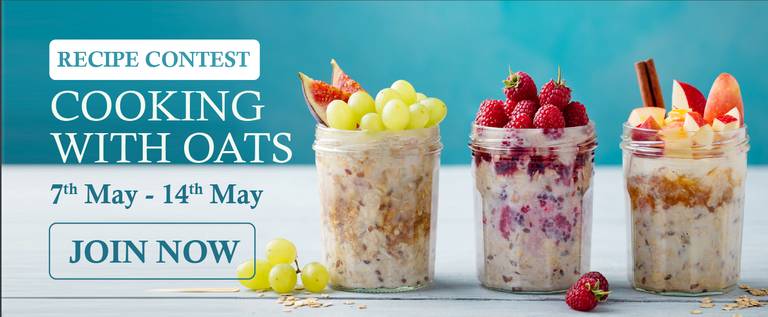 Contest
Cooking with Oats
Oats Are Incredibly Nutritious. It is rich in antioxidants, contains a Powerful Soluble Fiber, lowers the cholesterol levels, improves blood sugar control and may help you lose weight.
Post your favorite oats recipes now!!
The deadline is over. No more entries accepted
Check out the contest entries, sure there are some that you love!
Recommend your favorite recipes, cooking them and sending a photo to authors
Winners will be announced on 2018-05-21!