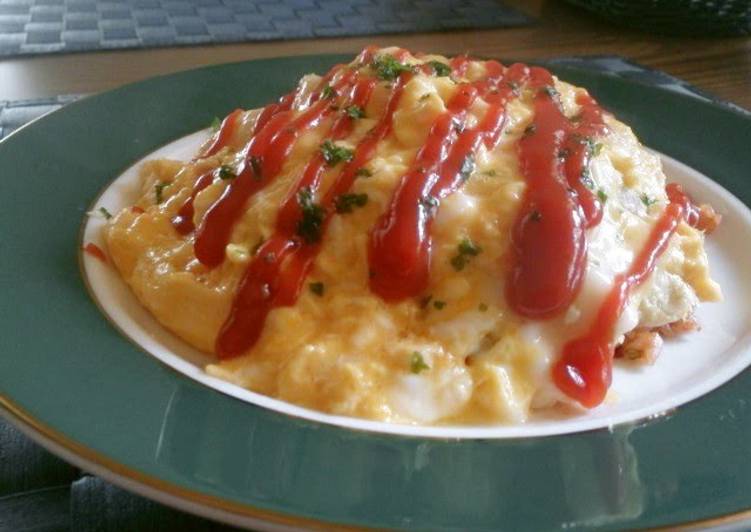 Easy Japanese Restaurant-Style Fluffy and Creamy Omurice
I made this because I love omurice with fluffy and creamy eggs on top that Japanese western-style restaurants serve!
The rice is seasoned with a hint of soy sauce as a secret ingredient which improves and enriches the flavor.
Milk and mayonnaise are added to the eggs to make them fluffy and rich.
You can use any of your favorite toppings such as onions, green peppers, ham, or wiener sausages and enjoy different variations.
If the rice sticks to the skillet, add a little oil to it. The non-stick type skillet is easier for making the eggs.
The secret is to add milk and mayonnaise to the eggs. Recipe by classy