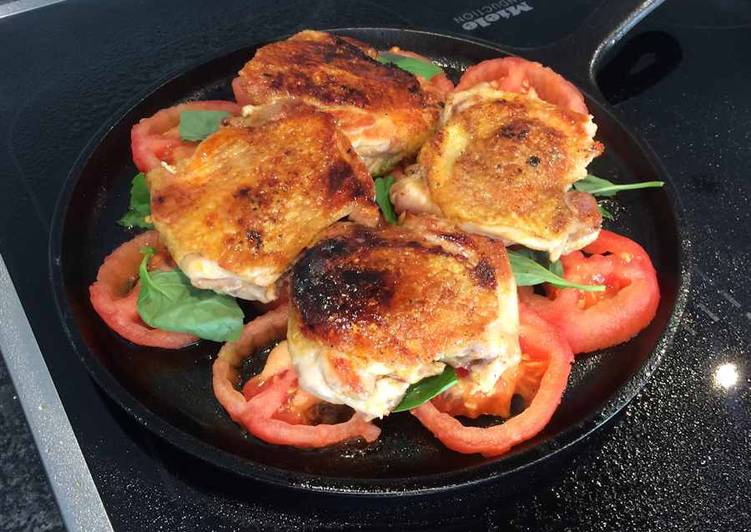 Chicken under the skillet
This is what I cooked when two lovely people from Cookpad popped in for a visit. I think they wanted to check if I wasn't a fraud. I hope I manage to convince them that a/ I really existed and b/ could cook, just about.
This is a dumbed down version of a dish called chicken under a brick which involves - you guessed, a whole flattened bird cooking under a red hot brick. Exactly - where do you find a damn brick...?
Add Photo

Skin the tomatoes by scoring the tops crosswise and plunging them into boiling water for a couple of minutes. Drain and peel the skin off. Slice each tomato horizontally quite thickly to get about six slices for each piece of chicken. Remove some of the seeds and juice from the slices. Sprinkle them with salt and place on paper towels for a few minutes to drain the liquid.
Add Step