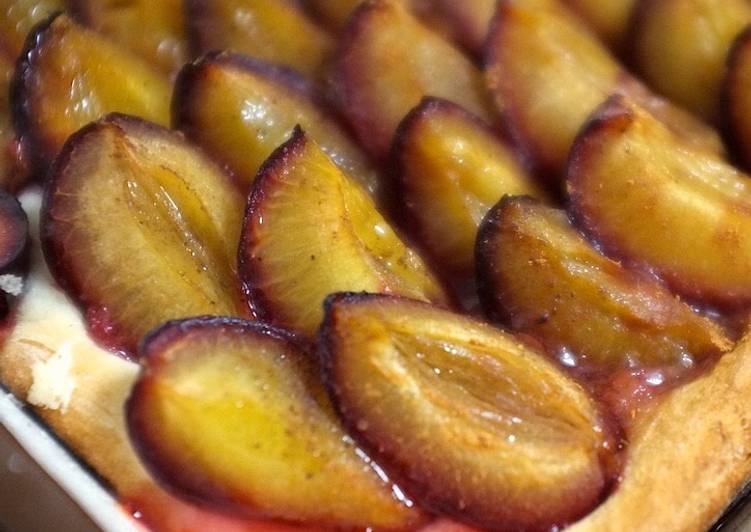 Pflaumenkuchen / Zwetschgendatschi: German Plum Cake
One of my favorite German desserts and favorite ways to enjoy the plum and prune season! It's also called Zwetschgendatschi in some places in Germany. There are a lot of variations to Pflaumenkuchen, but here is maybe the simplest style - baking the plums or prunes on a sweet yeast dough, not toppings or other fillings.
This recipe makes a medium-sized manageable cake for about 6 people. If you can get your hands on the deep purple, almost blue oblong prunes, those work really well, but any type of plum will work for this.
I use a rectangular baking tray (About 8 x 11 in/22 x 28 cm) or pie/tart dish (8-9 inches). Anthing similar will work.y