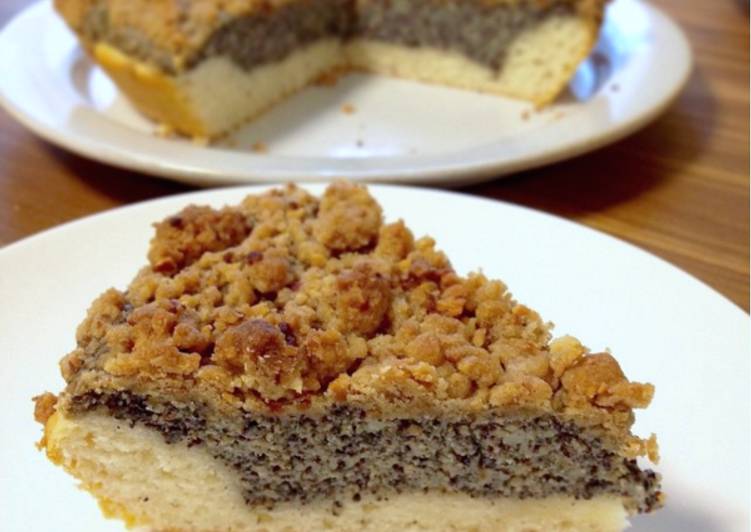 Mohnkuchen mit Streusel (German Poppy Seed Cake)
This is my favorite German pastry! It's virtually impossible to find outside of Germany so learning to make it yourself is your best bet. There are many variations but my favorite is topped with crumbly "streusel." The filling is a thick layer of poppy seeds which gives the cake an interesting texture and nutty flavor. You can optionally add a few raisins and/or walnuts to the filling, which are often included in the Mohnkuchen at German bakeries.
The bottom layer is a moist, "bready" cake made with yogurt. Traditionally a Hefeteig (yeast dough) and sometimes Mürbteig (German shortcrust pastry) would be used.
Note: I used a 18 cm (7 in) tart pan with removable bottom.