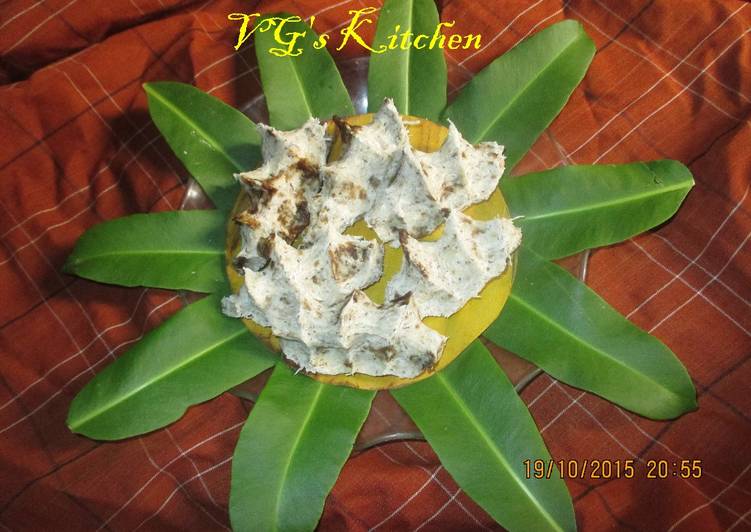 Pep Cake (ITAK GURGUR)
ITAK GURGUR or often called Pancasila cake because this cake is shaped by gripping with five fingers. "Itak" in Batak language means rice milled traditionally, "Gurgur" means burning / scalding. Thus, itak gurgur can be thought of as a food for encouragement.
Itak Gurgur is usually made on certain occasions in Batak, such as when mutual aid is needed, like when raising a pillar of the house. Itak gurgur is made of very simple ingredients, namely rice pounded into flour.
As already mentioned earlier (in the Pohulpohul recipe), that both of these cakes are similar but have some differences. The information obtained from various sources, one of which is from Restawati Manurung in an undergraduate thesis entitled : Descriptive Study and Musicological Gondang Sabangunan in Mardebata Ceremony.
HOW TO MAKE Rice Flour: soak the rice overnight or 12 hours, then drain. Air dry, then mash or blend in a chopper/grinder or food processor. Sift, then steam or roast for 20 minutes. Cool, and it's ready to be processed into itak gurgur. Pandan leaves are used when steaming/roasting flour.
TIPS : Because the flour is basically cooked, after mixing the ingredients... Itak Gurgur can be directly eaten. The use of hot water in the recipe below is used when using roasted flour, but if using a steamed flour the hot water is not needed (because steamed flour is already moist, making it easier when mixing --- do when fresh out of the steamer and still in warm).