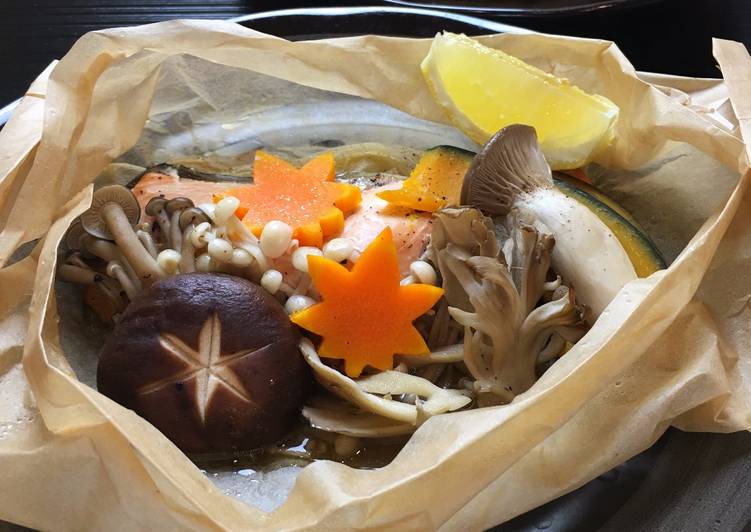 Salmon and  Japanese Mushroom parcel
My friend's son from America asked me how to prepare Japanese mushrooms when we went to my local supermarket together. There are many kinds of Japanese mushrooms but he has not seen some of them. That's why I came up with this recipe!
It's said that Japan has approximately 200 kinds of edible mushrooms. I usually use 2 or 3 kinds of mushrooms for this dish. But this time, I used 5 kinds of very common Japanese mushrooms; shiitake, shimeji, maitake, enokidake and eringi because I want to show you how to prepare each mushroom. You can get these mushrooms anytime at any supermarket in Japan but the best season for Japanese mushrooms is autumn!
Salmon is the most consumed fish in Japan. Although salmon is available year round, the best season for it is also autumn because they are the fattest from September to November.
This is a perfect dish to seal in the flavours of autumn food.