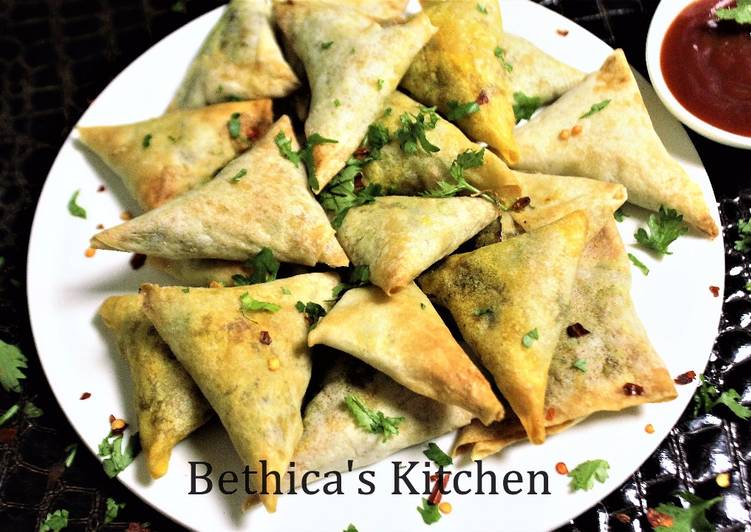 Baked Chicken Samosa
Samosa is an all time favourite snack with everyone. Kids especially love them. So give them baked samosa and you can watch them devour guilt-free. They are a healthier option.
You can add any stuffing of your choice. Even some leftover dry curries makes for a delicious samosa. So next time your kid demands some snack, you know what to dish out.
Heat oil in a pan and temper with cumin seeds. Saute for a few seconds. Then add the onion, ginger and garlic. Fry till light brown. Add the chicken, coriander stem, turmeric powder and garam masala powder. Fry for 2-3 minutes on a medium flame. Add the chopped greens and roasted gram flour. Mix everything well and saute for a minute. Keep aside to cool down.
Add Step