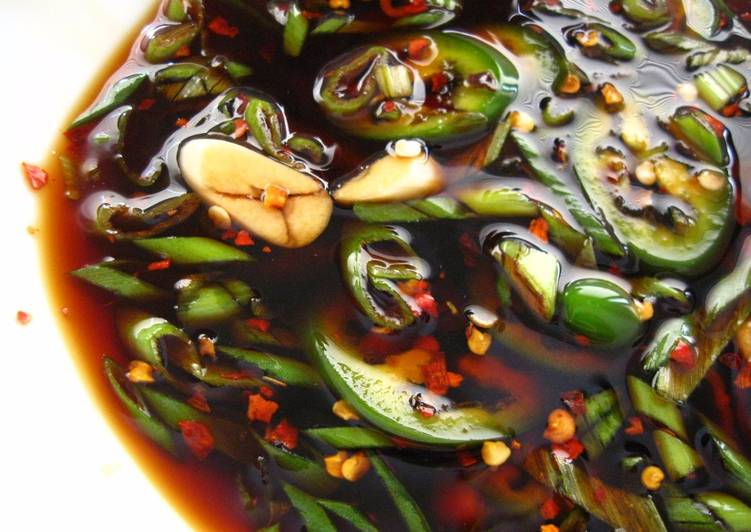 Super Easy Spicy Korean Style Soy Dipping Sauce
This sauce is not only delicious with mandu, potstickers, egg rolls, wonton, and gyoza, but it's yummy with your steamed rice, as a dip for satay or other meat skewers, or as a dressing for an Asian-inspired cold noodle salad when mixed with a little toasted sesame oil and an additional acid element like a squeeze of lemon or extra rice vinegar.
Or, if you ask some of the people who've tried this recipe before, as shots. :P
The recipe makes about 1/3 cup and can be doubled one-for-one.