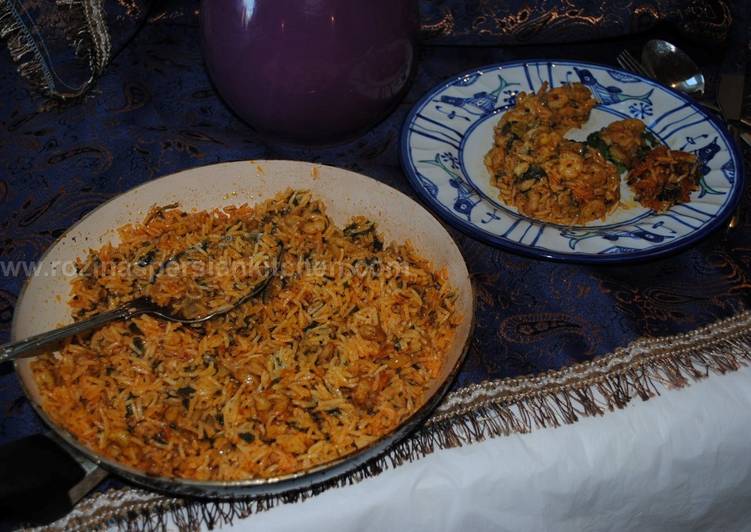 Persian spicy prawn with rice
Geographically Persian Gulf form southern border of Iran. Therefore, seafood is a significant part of diet of inhabitants of the provinces that are located around the Persian Gulf.
Today I have made the Persian Gulf style prawn & rice. Prawn is called ' maygoo' in Persian language. This is an easy dish, just make it and eat it. Spicy ( but not tooooo hot), with lovely colour and flavourful.