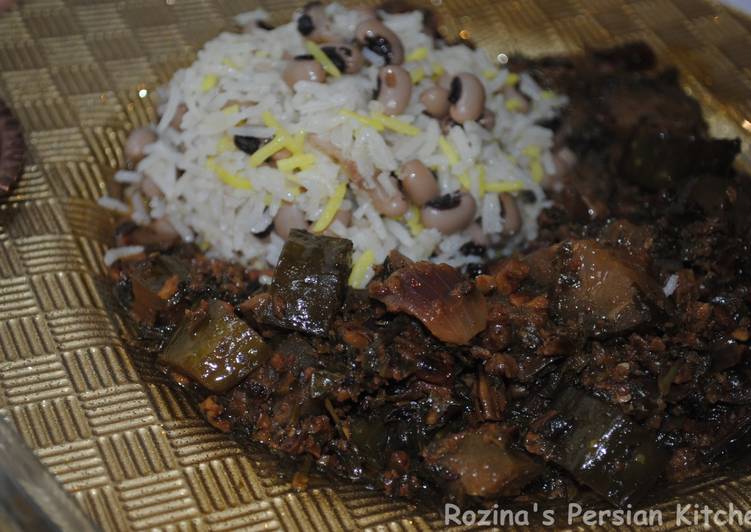 Persian cucumber stew
I am sure many of you have not heard or tried cucumber stew. This recipe is a local dish from Gilan province, in North of Iran. Gilan lies along the Caspian sea.
Actually this recipe is going to be forgotten and you should be lucky if you have it in Gilan.
It's a meatless meal, suitable for vegetarians, that is made with aromat herbs, pomegranate molasses, and walnuts.