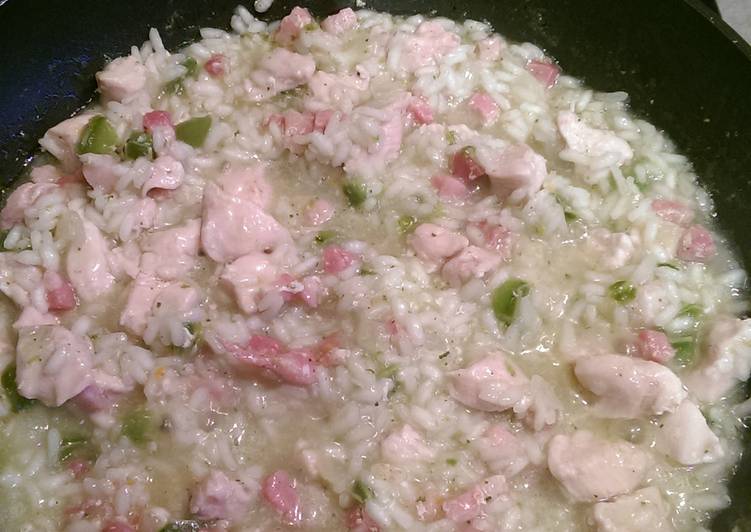 Family Favourite Chicken Risotto
This quick and easy chicken risotto is a family staple. It's great for a mid week meal and we even take it camping, just preparing the ingredients before we go. By the time the tent is set up, dinner is ready with limited stirring.
It freezes well, so we often make double portions for dinners for our little one.