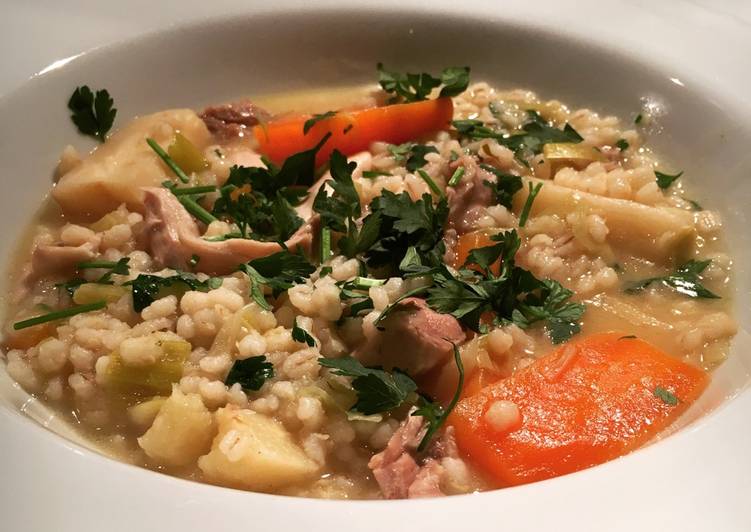 Chicken Soup
A really easy and nutritious soup, perfect for a winters day. You just put everything in the pan and leave to cook for an hour.
The chicken thighs should still have the bones in but I would remove the skin and excess fat, to prevent the soup from getting too greasy.
It's probably best to use proper homemade stock, but I just use a few knorr stock pots with hot water.