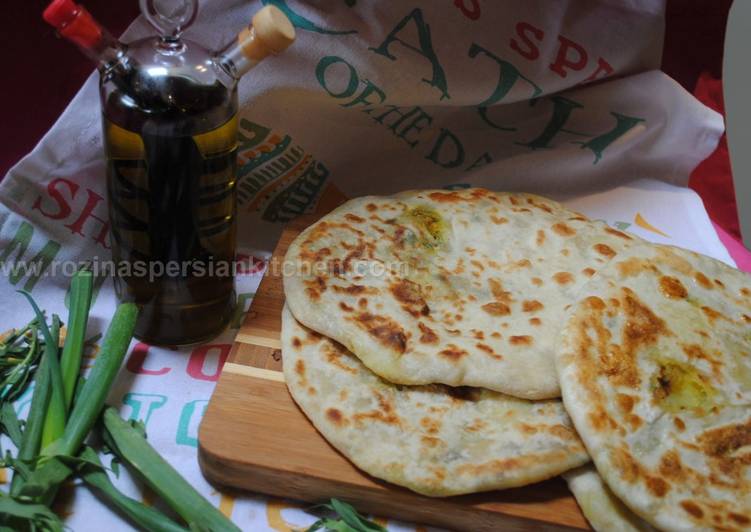 Potato Stuffed Bread (Naan Shekampur)
One of the easiest and tastiest bread you ever had. Preparing the dough does not need any yeast , baking soda or baking powder. Very easy peasy. I stuffed my bread with potato and some vegetables but you can fill it with any kind of meat or herbs and vegetables. The most important point is to make a good dough and then you can go on with your favourite fillings.
Traditionally this wonderful #bread is baked on a brick or stone griddle but nowadays, if you want to bake it at home, you can use a pan, as I did.
Today, I made potato stuffed bread and seriously it is just delicious naan bread.
I have loads of bread ( #naan) recipe such as: pan fried naan, keema naan, sheermal bread, kelane naan bread, pitta bread, naan Barbari, onion spiral bread, naan fateer, olive bread, spicy lentil flat bread, garlic bread, Indian chickpea flat bread, country bread, paratha bread, garlic-rosemary bread, stuffed rose shaped bread, bread sticks with green olives. You can find them here in Cookpad and in my web page: www.rozinaspersiankitchen.com