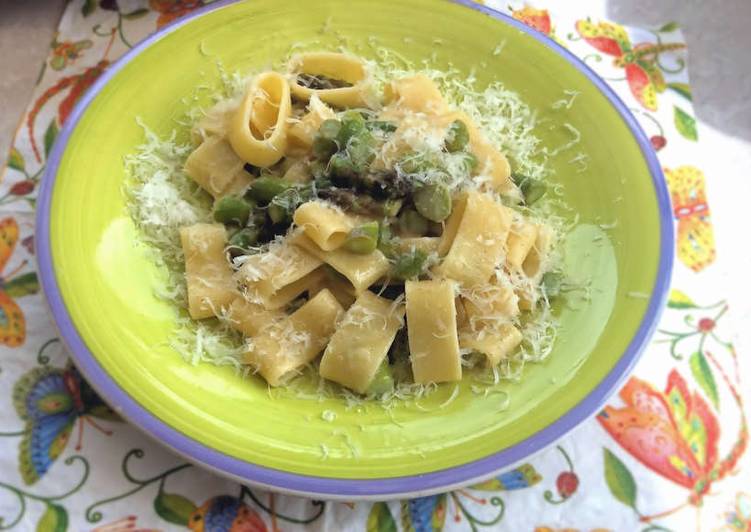 Asparagus and lemon pasta
Three tricks pasta - this is truly a pasta template, versatile as anything. Here's pasta with lemon and any veg, plus Parmesan because pasta can't be without it.
The tricks are really quite simple but the combination produces a devastatingly tasty dish, veggie or not, in just about the time that your pasta cooks, plus five minutes or so.
Cook the veg with pasta, make a lemon butter sauce, add some pasta cooking water - just about it. Asparagus here (I have a one-track mind when the season starts) can be swapped for broccoli, peas, sliced beans, cauliflower, green cabbage and whatever else you see fit to be tossed with pasta, butter and Parmesan.
Fillet the lemon – slice the top and bottom off the lemon. Run the knife along the sides from top to bottom, slicing off strips of the peel including the pith. Then cut out segments, running the knife in on the diagonal very close to the membrane - the segments should just drop from the fruit.
Add Step