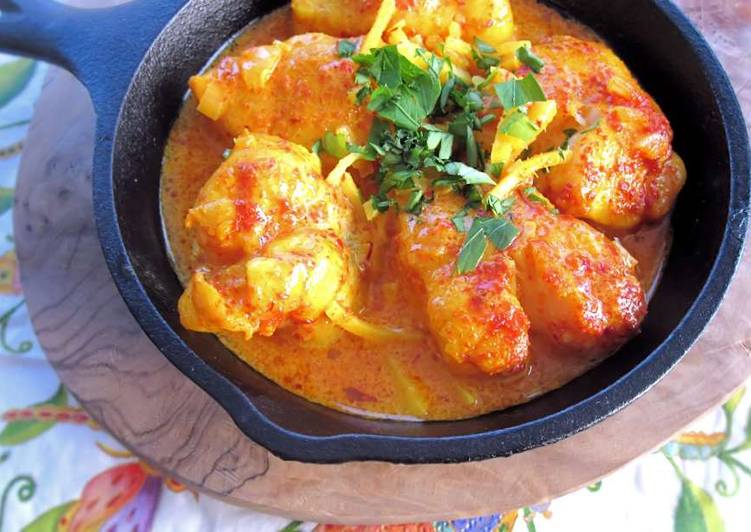 Spiced monkfish
Expensive because it's overfished, monkfish is sometimes called 'poor man's lobster' but pound for pound, depending on where you are, you might have to cough up the same for your dinner, whether you go for lobster or the fish.
The fish are basically a tasty tail (a bit like lobster tail, hence probably the comparisons) attached to an enormous gaping mouth. The flesh is very firm and very tasty but it does have very high water content so the fillet needs sitting under a salt sprinkling for at least half an hour, before rinsing, drying and cooking.
It tastes fantastic lightly curried, which is what I've done here.