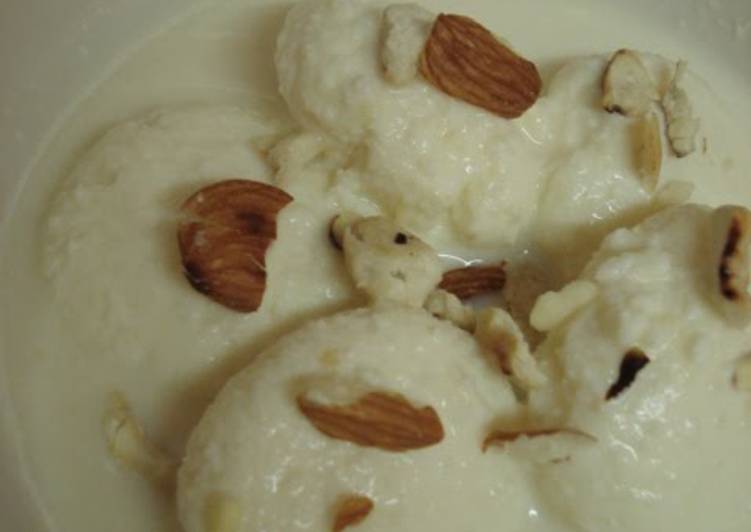 A Sweet Paneer and Milk Dessert: Ras Malai
This dessert, which is served at wedding feasts in India too, is a great dish to serve to guests that everyone likes. People talk about "that ras malai served at that wedding..." years after the fact.
In India, fall and winter are the seasons for festivals. So I made this to fit the seasons.
In step 2, if the cheese mixture doesn't come together even after kneading for 5 minutes, try adding 1-2 drops of water.
Chill well in the refrigerator, and eat the same day you make it or as soon as possible.
It's so delicious that once you have it, you won't be able to forget it. It's ideal to serve as a dessert to guests. Recipe by Plabar