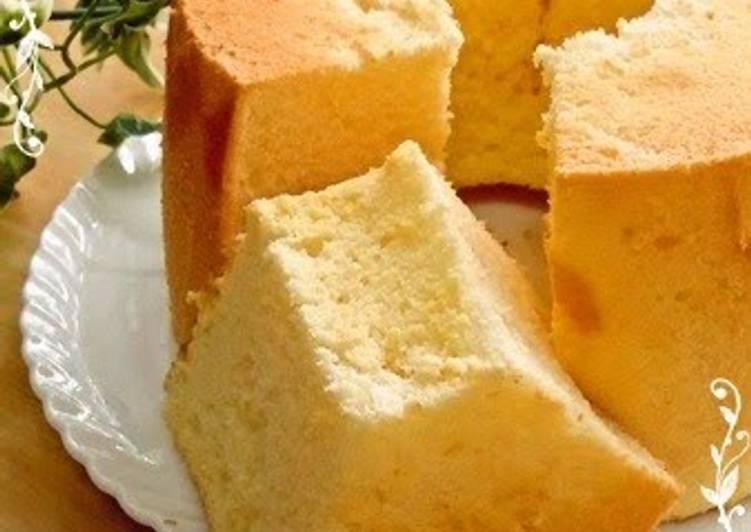 Fluffy Plain Chiffon Cake
This recipe uses one 18 cm chiffon cake pan. My older sister taught me this recipe a while ago. Anybody who receives this chiffon cake will be happy.
Please don't mix Step 3 too much. When you add the egg whites and yolks together, if the egg whites are too hard, the yolks won't mix in well and at the end, the whites will form clumps. Recipe by Rearea cheese.